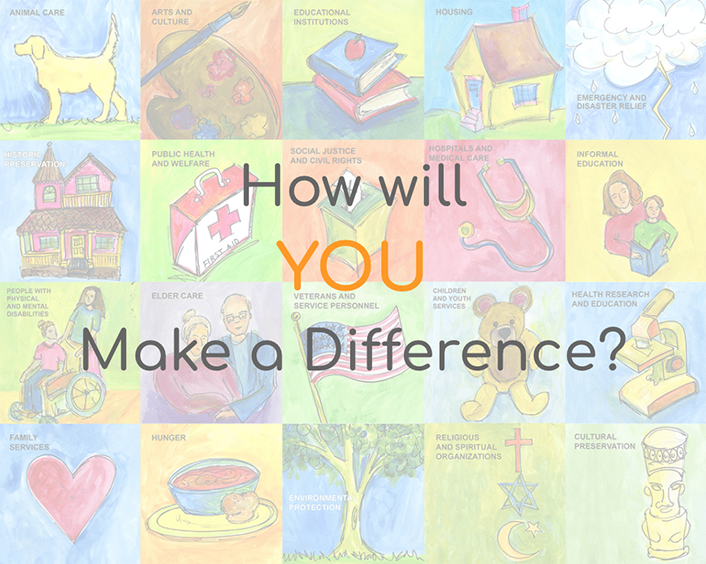 Get Started
What is the "MAKE A DIFFERENCE EXPERIENCE"?
Studies have shown that one of the greatest challenges in giving is simply knowing what to give to and how to get started.
Each of us has an opportunity to make a positive impact in the world. By engaging in giving and service, we can connect to our family members, friends and colleagues, impact our communities and the world, and perhaps most importantly, achieve significant personal growth.
Giving of ourselves doesn't need to be something we do someday in the future, it's a way of life that we can start today!
The Make a Difference (MAD) experience is a digital tool that integrates the power of technology and personal connections achieved during meaningful conversations. Delivered as a standalone or a facilitator-led activity, you are taken through a process that uncovers your unique areas of social concern as well as your natural strengths, revealing what we like to refer to as Your Social Fingerprints.
From there, you are given concrete Next Action Steps to help you easily move out of the discovery phase into the doing phase.
The "Make a Difference Experience" is an excellent first step in identifying the causes you care most about as well as the unique strengths you bring and then providing you with ways to move into action.
Click the link below to get started on your giving journey!
Why Give?
Think about some of the greatest giving experiences you've ever had. Maybe you gave money to a cause you cared about. Maybe you had a volunteering experience that had a big impact and left a profound impression on you. Maybe it was just some good advice you gave to someone where you came away knowing that your involvement really made a difference.
The thing about great giving experiences is that very often, we enter into the experience with an expectation that we're going to be helping someone or something but, in the end, often times, we're the ones that are the most impacted.
Great giving experiences have just as much, if not, even more impact on us than they do on those we intend on helping!



Connecting families through giving - Connecting companies through giving
Many of us worry about the impact that our financial wealth could have on our children. Will it be a blessing or a curse? In working with many families to prepare the next generation, we've found that giving experiences could be the most effective way to teach and prepare all generations. Through this innovative and fun process, your family will find connection, a vision for the future, financial understanding, and engage your community in a meaningful way.
Connect: Connect with causes you care most about. Connect with your giving strengths. Connect with each other and your community as you prepare to make a positive impact. In the "Connect" phase, you will develop your giving profile and roadmap
Analyze: With causes selected and resources identified, it's time to find and analyze organizations that align with your vision and values. Viewing giving not as a donation, but as an investment will reveal financial principles as you seek long term sustainability and measured impact!
Invest: With the allocation of your diversified resources (financial, intellectual, relational, and time) you will see the difference you are able to make in support of the causes you care most about
Let us show you how our process can help you, your family and those close to you!